The Fans Journey - Part 1: Before Game Day
When we began our work nearly two decades ago, the vast majority of football club websites appeared to have been designed for existing fans, not new ones.  The information required to engage, inform, reassure and compel new fans to attend was missing while long term supporters tended to prefer alternative or independent sources of information over the main official source of information.  Ticketing aside, it was obvious that there was an opportunity to consider how communications could embrace both the needs of existing and new fans more effectively. 
Since then, this imbalance has been addressed somewhat. The prevalence of 'match day guide', 'first time fan' and 'new to the club?' content is evidence of a shift towards embracing the entire sports community, whether it be divided into 'existing' and 'new' or by the different types of fans (with families being an obvious example).
All of this serves to remind us of how important it is to support the fan, supporter or event attendee throughout the fan journey and not just at the traditional touch points of ticket purchase and match day. What an event owner, club or venue can do 'before game day' can significantly increase levels of engagement, intention to return and long term loyalty.
Let's examined, in a little more detail, the needs of the different fan types and the ways in which 'the experience provider' can meet and exceed those needs.  Let's also consider some context too, such as the current cost of living crisis, for example, because when event owners emphasise, as early as possible in the fan journey, benefits such as meal deals, store discounts and early bird benefits, fans will perceive understanding and solidarity and feel more valued.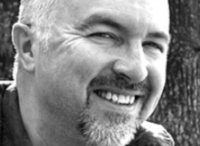 Mark Bradley
@fanexperienceco
Mark founded the Fan Experience Company in 2005 to build attendance growth and community engagement on the basis of improving fan experiences. He recently created FC Barcelona's Barça Innovation Hub's first fan engagement study certificate. The Fan Experience Company has undertaken more than 3,500 fan experience assessments in many countries for clients as diverse as The Danish Superliga, The EFL, The WSL / WC, United Rugby and Premiership Rugby.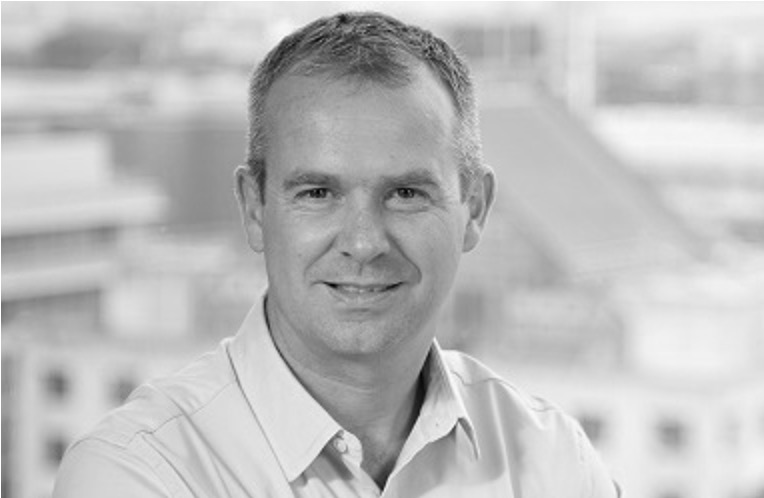 Geoff Wilson
@fanexperienceco
Geoff runs his own Sports Consultancy, working with clients such as FIFA, UEFA, AFC and FIBA across the world. He is also on the board of Tourism Northern Ireland. You can follow Geoff on twitter @geoffwnjwilson connect on Linkedin at linkedin.com/in/geoffwnjwilson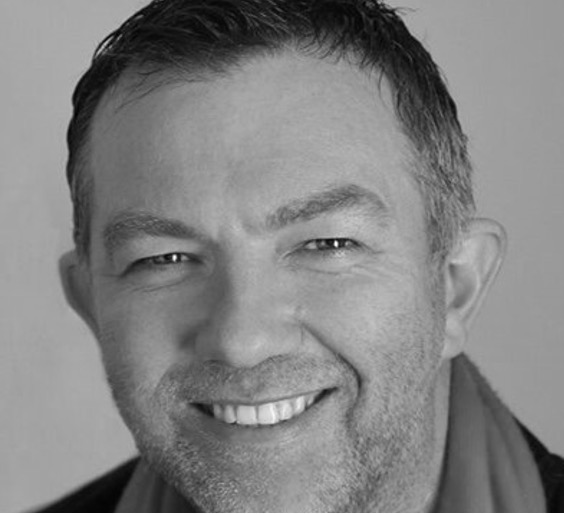 Darren Young
@fanexperienceco
Darren joined the Fan Experience Company in 2017. He has an MBA with a background in customer service excellence having worked as a consultant in that field for a number of years. As well as being responsible for all of the assessment summary reports that are produced each season, he has also worked with a number of clubs on an individual basis, including Lincoln City, Walsall, Grimsby Town, Nottingham Forest and OH Leuven on projects ranging from staff development to supporter feedback surveys. 
First time fans themselves can fall into different groups with different needs. A good 'new fan' communication strategy will not only have the detail of the event (a match day schedule with key timings and activities) but will also consider specific needs and expectations.  Families with kids will be attracted by the presence of a club mascot, but those clubs who promote a minute by minute schedule for theirs, those who can promise a meeting or a hug the mascot and those who can offer a way for younger kids to engage digitally ahead of match day, will build anticipation among those we hope to engage as our fans of the future.
Even describing the refreshments you offer in detail can help to present an inclusive club or event.  At community levels of football, for example, the drinks on offer in the club house can often be exclusive: a choice of two types of lager and two types of cider (as I've experienced on recent assessment trips) can underline that the club is 'just for men', whereas the club that offers a more inclusive range (with sparkling wine, craft gin and a range of good quality non-alcoholic products) will benefit from the advocacy done by female supporters too.
In some sports (with football being a prime example) long-term supporters may leave it until the last minute before entering the stadium. This can create high volumes of traffic which put pressure on turnstile processes and create challenges for in-stadia management.  Ensuring that the pre-game info you put out emphasises entertainment, refreshments and interviews with club legends up to two hours before the game will help to regulate entry as well as driving up revenue for the club.
Your first game is something that, in years to go, you'll regularly refer to, so why don't we consider ways to make it more memorable – even physical ones? I remember attending a NY Mets MLB game back in 2011. As we entered the stadium, the first person we encountered was a friendly photographer – not unusual in US sports (but very rare in European ones). After having a pictures taken against a unique Mets backdrop, we received an email with a link allowing us not only to purchase photos, but also to have products made, including glasses, ornaments, tee shirts and framed pictures, with us on them!  Among the offers was a 'first time fan certificate': a commemoration of our first trip to Citi Field.
Back in the UK, football clubs have created similar. Middlesbrough and Luton Town offer a first time fan experience, where kids (and their families receive a guided tour and free gifts pre-match) while Stoke City visit new fans in their seat with a welcome (and a surprise too). As the club's Head of Supporter Services (and soon to be a guest on 'The Fan Experience Experience' podcast) Anthony Emmerson says: you only get one first game. So why not use pre-game comms and content to make sure no one misses out?A club with an effective attendance growth strategy needs to include first time fan comms and content in it – at a level of detail that shows the event owner anticipates all of the expectations and concerns of every single type of fan.  Can disabled fans find the information and support they need? Most importantly, will you make it easy for them to find someone on the day who's going to give them an experience to remember?
For less well-resourced community clubs, like non-league football clubs, make sure you promote your assets. Community football offers an environment where you can get close to the action, change ends at half time, move around to watch the game from different places, sit and stand at the same game, enjoy a drink while watching the game, watch football being played for nothing more than the love of the game, watch the big game on TV in a welcoming club house for free, enjoy freshly cooked food which often has local iconic products on offer and meet people in a friendly and welcoming environment. Very little of this is offered by clubs at higher levels of the game and yet how many of our smaller clubs communicate this?
One group who sport struggles to engage is Gen Z. They're more socially-aware, committed to protecting the planet and often less well off (giving current housing and living costs). A club who 'introduces' itself to its potential new audiences; that explains what it is, what makes it different and, if possible, shares its commitments to the community, the environment, to young people, etc., via comms and content from the 'get go' is more like to get their attention.
There are myriad ways in which event owners, stadiums and sports clubs can ensure that anticipation, reassurance and 'magic' takes place from the moment they start to consider coming to your event, but this will only happen if you 'walk the fan journey' and make sure every opportunity is addressed, every gap is closed. 
When I was a kid, there was no alternative to going to the football or enjoying following the game on TV or radio. Now, kids have a multitude of offers both digitally and physically. You have to fight for their attention at every touch point and, 'Before Game Day' is one that quickly divides the progressive from the complacent.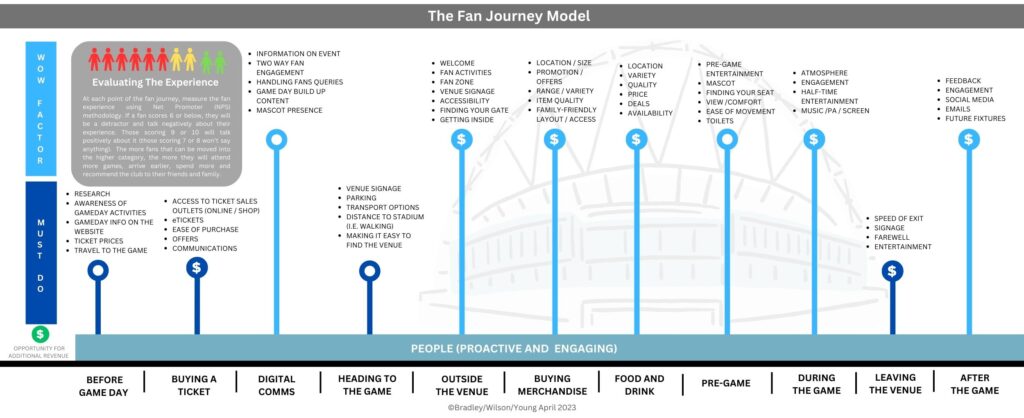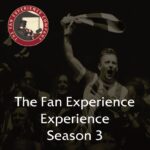 If you'd like help with this or other game day touch points, then make sure to listen in to The Fan Experience Experience podcast (on Spotify, Apple Podcasts and via Buzzsprout); to visit www.fanexperienceco.com or to email us via [email protected].
Mark Bradley, Geoff Wilson and Darren Young assessed the fan experience at eight matches at the 2022 World Cup in Qatar. Click here to read more about what they found there.
© The Fan Experience Company 2023