Our World Cup Runneth Over
On a metro train in central Doha in the middle of the afternoon at any given date in late November 2022, there's a wonderful sight.   Two Argentinian fans are in animated debate with two Moroccan supporters. A family from Wales is posing for a selfie with some Brazilian fans. Just down the carriage some Mexican and Spanish followers are giggling at something one of them has on his smartphone.  Elsewhere, two lads from Ghana are nodding at what an Iranian supporter is telling them.  There's a loud Aussie explaining cricket to a local man and a retired couple where the woman is from England and the man from Uruguay.  And in the middle, hanging on to the safety handle, are we, marvelling at how, in these most unusual of football locations, we were seeing football's greatest asset: its ability to connect people.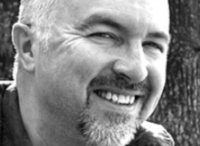 Mark Bradley
@fanexperienceco
Mark works all over Europe helping associations, leagues and clubs to understand and improve fan engagement and their match day experience.
The Fan Experience Company was founded in 2005, and they have carried out almost 3,500 assessments as well as other fan engagement and matchday experience improvement projects in more than 20 countries. 
In November 2022, The Fan Experience Company assessed matches at the FIFA World Cup in Qatar.
Qatar was unique in hosting the tournament in a city, rather than across one or more countries, as we've seen in the past with Japan and South Korea (2002) and as we will see with the FIFA Women's World Cup being held in Australia and New Zealand this year and the next men's World Cup in Canada, the US and Mexico in 2026.   This (and, arguably, the lack of alcohol) helped to create a non-adversarial environment, where warm multinational gatherings were the rule, rather than the exception and, in this blog, I want to bring out how else the tournament was able to connect people and make some suggestions as to how your club, league, association or, indeed, event could do the same.
Just as the London Games in 2012 brought those wonderfully engaging Games Makers to our attention, FIFA's global army of volunteers were the high point in Doha.  They were at every single 'touch point' ensuring that no one was left wondering what to do or where to go. 
For fans with additional needs, volunteers were visibly on hand at every point from the entrance to the Metro station to the stadium concourse.  I spoke to a family of Wales supporters at the Mall of Qatar stop, who were telling me how 'outstanding' the support had been.  At half time at the England v Iran game, I met a father and son in the concourse one level up.  While the players were warming up, one of the volunteers noticed the young wheelchair user and beckoned Luke Shaw over for a photo.  The Dad wanted to know if he and his delighted son could access the section where Mum was sitting. Moments later, with the help of a stadium assistant, we were squeezing along the row so that the awe-struck lad could show his Mum this very picture.
As we disembarked the shuttle buses that took us from the Lusail Metro to the Al-Bayt Stadium, 45 km north of Doha, the hit of the desert heat was immediately compensated for by the warmth of welcome. Every single bus (and there were dozens of them) was greeted by a volunteer. 'Welcome', each and every one said. 'I hope you enjoy the game.' Smiles were in abundance.
As you approached the stadium, there were volunteers at close intervals, waving their signs and, in one memorable case (at the Lusail Stadium ahead of Argentina's first group game), doing a Messi dance and singing his name. At half time at the Spain v Germany game – the best 'football' match we saw in our 10 day work trip – the stadium announcer brought a volunteer to the side of the pitch during the half time break to recognise his achievement. His fame was due to him going viral on social media.  As fans passed him at the stadium where he was volunteering, they heard him rhythmically singing 'Metro Station this way! Metro Station this way!' through his megaphone from up high on his elevated platform. 
Everywhere you went from that point onwards, you heard people singing the Metro Station song, except if you were with us. Ever since we discovered that there was a Mall of Qatar in Doha, it only seemed only natural to weave those words into Paul McCartney's 1977 classic Number One, Mull of Kintyre.  We certainly didn't see any mist rolling in to Doha, while we were there. And there was a definite lack of heather (and of people joining in).
Engagement was blossoming at the Fan Festival too. Before the Switzerland v Cameroon clash, we took a walk around the facility in central Doha, alighting at the Corniche Metro. While one sector of the festival offered you foods from around the world, I was being served in another corner by volunteers from around the world too: one from Argentina and another from Uganda.
In the 17 years that we have been helping sport to create better fan experiences, we've underlined the importance of connecting people, being kind to people and making them feel valued.  At all of the NHLUK games we've had the privilege to work at, we've seen how game day reps go the extra mile. This is because personal engagement is a key priority. They're good at it because of the innovative ways in which they are prepared for the event.  There's none of your last minute briefing with a cursory mention of fans, but, by contrast, entertaining 'quiz' style events that upskill the team, fantastic prizes, on-site support from colleagues on game day and 'in the moment' recognition too. 
The Football Association of Wales engaged us to bring together a team of Welsh-speaking ambassadors to welcome fans to three big games last spring (the two FIFA World Cup Play Offs that took Wales to its first finals in 62 years and a battling Wales Women FIFA qualifier against the mighty French team).  Fans are familiar with their team's home stadium, sure, but when they're travelling across the country to an international match, why make assumptions that they know when to arrive, where to go and what to do? 
From the car parks and train stations to the stadium vicinity and inside, our team was there welcoming fans with a small gift, high fiving, helping, advising and, in the case of the game at Parc y Scarlets, running up and down the aisles encouraging young supporters to get behind their team.  We formed a semi-circle at the main stadium exit to thank every fan for attending and to wish them a safe journey home.  Of all of the things we did on those memorable evenings, that last idea seemed to carry the greatest weight. As one fan said to me 'I've been following Wales for more than 30 years and this is the first time anyone's ever thanked me for attending.'  People power is so positive.
The concept of 'here to help' teams is much more widespread these days – specifically because it has such a powerful impact.  We've seen it at clubs from Swansea City to Cambridge United and from Stoke City to Huddersfield Town. It extends the match day experience forward – right up to the exact moment you arrive. It makes you feel valued.  It makes it easier to persuade the rest of the family to come.  You'll definitely be back too.
The good fortune to be working at the FIFA World Cup Qatar 2022 left us with plenty of memories, but the overriding one for me is of that Metro carriage and the reminder that football is at its best when it's bringing people together.  What are you going to do to put people first in 2023?
© The Fan Experience Company 2023